Sharjah Entrepreneurship Center (Sheraa) announced the second edition of Sharjah Entrepreneurship Festival (SharjahEF) to be held on November 20-21, 2018, at the Sharjah Golf and Shooting Club.
Touted to be the largest entrepreneurship festival in the UAE, the 2018 edition of SharjahEF is set to feature more than 100 speakers from around the world. This year's installment of SharjahEF is being supported by Sharjah Islamic Bank, Sharjah Media City (Shams) and Sharjah Asset Management.
With the main theme of "Dare To Be Different," this year's event includes enhancements to the program attendees have come to enjoy since last year's inaugural event, all of which will be noticeable throughout the event's three tracks: Dare To Dream, Dare To Innovate, and Dare To Go Global.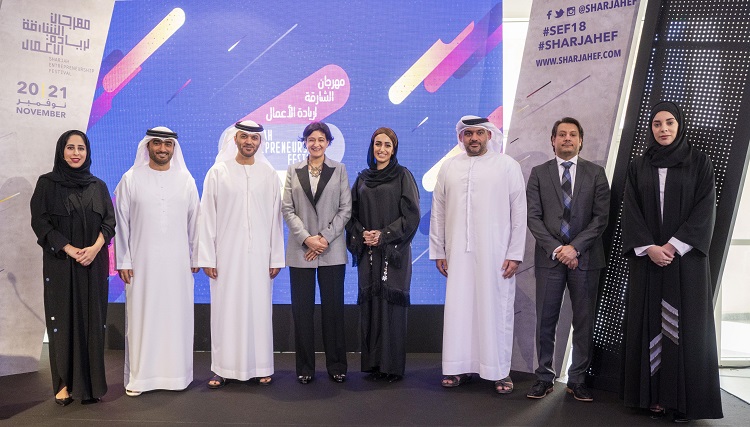 SharjahEF will also play host to Startup Town again this year, which will be accepting entries from the region's most impactful startups to showcase themselves at the festival, and also compete in SharjahEF's Pitch Competition for a chance to win prizes totalling AED100,000.
The 2018 edition of The Seffy Awards – initiated last year by H.E. Sheikha Bodour Al Qassimi as a "tribute to rule-breaking, status quo-questioning entrepreneurs that are based in the UAE" – will again be handed out at SharjahEF to the most promising locally-based entrepreneurs in three different categories.
H.E. Najla Al Midfa, CEO of Sheraa, commented, "Our aim with SharjahEF this year is to get our attendees to think beyond the status quo when it comes to their careers, lives, and businesses. This can range from them following through on their entrepreneurial dreams, rethinking how they go about doing business today, or even reimagining their local enterprise as a global one- essentially, we want them to
'dare to be different.'"
For more details on SharjahEF, and to get tickets for the same, please visit www.sharjahef.com.