Intelak, the industry-focused incubator program for the aviation, travel and tourism sectors, led by Principal Partners the Emirates Group and Dubai's Department of Tourism and Commerce Marketing (Dubai Tourism) hosted a demo day and Iftar, during which the four winning start-ups from Cohort 5 showcased their innovative business ideas to an engaged audience.
The four winning startups in Cohort 5 – Avendi, Bonflite, Cargonow, and Hotel Data Cloud that were selected from 16 innovative teams competing for a place in the fifth edition of the Intelak program. At event, each entity presented their pitch to potential investors as they looked to scale up and further develop their ideas.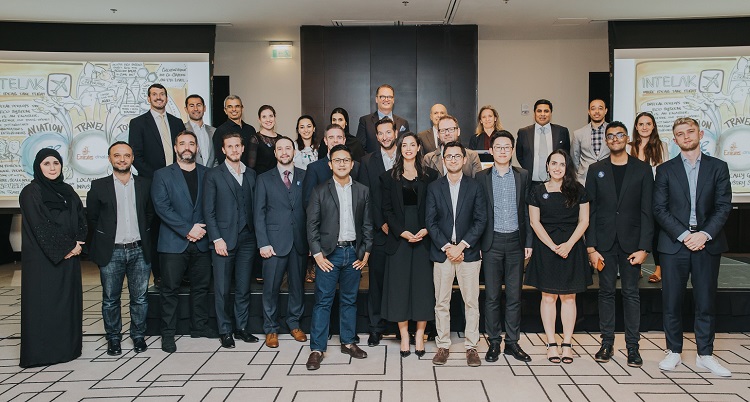 During the past two months, the startups have undergone intensive training from experts at the Emirates Group, GE, and Dubai Tourism, as well as benefiting from valuable industry insights offered by other ecosystem partners. The startups completed 100 hours of mentoring as they attended over 20 business workshops with some of the leading international and national business trainers with each team receiving AED 50,000 in seed funding at key milestones throughout the process.
To date, Intelak has provided AED 1 million to the winning startups who have been selected for incubation, without taking an equity stake in the companies. This Cohort marked the first time Intelak hosted international startups, inviting them to launch their businesses in Dubai and underlining Intelak's support of the UAE's vision to establish itself as a global hub for startups and entrepreneurship.
The Cohort 5 winners presented truly innovative ideas for the aviation, travel & tourism industry to an audience of angel investors, venture capital funds, and industry experts. 
Founded in 2016, Intelak brings together entrepreneurs and students from across the UAE to participate in the aviation, travel, and tourism-focused Incubator program. Meaning 'taking off' in Arabic, Intelak supports young entrepreneurs to become part of the innovative ecosystem in the UAE.