The Sharjah Entrepreneurship Center (Sheraa), a launch pad for aspiring and established entrepreneurs in the UAE, revealed its Impact Report today. Highlighting the influence Sheraa has had on the entrepreneurial ecosystem since its inception in 2016, the center presented key findings and metrics, thus far.
Additionally, Sheraa took the opportunity to showcase the graduates from the latest Series A program, and announced the winner of the $50,000 grant at their annual Ramadan majlis, held at Al Jawaher Reception & Convention Centre, Sharjah.
The Impact Report drew attention to the staggering contribution Sheraa has made towards the entrepreneurial community in the last three years. The investments and revenue generation alone stand at $61.1M, while Sheraa's startups have helped create a total of 506 jobs. Moreover, Sheraa has awarded $533K in grants, in the recent past, through its four fold program module that support start-ups at all levels.
Najla Al Midfa, CEO of Sheraa said, "As Sheraa marks our third anniversary, I could not be more proud of how far we have come. In three years, we have graduated 72 startups that have raised over $37M in investment, generated over $24M in cumulative revenue, and provided over 500 jobs. We are also proud to be hosting our fifth Showcase Day. Our graduating startups have come a long way over the past 12 weeks and we have no doubt that they will continue to have a positive impact on their societies and economies. While Sheraa's journey is far from over, I am confident that we will continue to see tremendous growth, especially with the unwavering support of our partners and wider community."
Following the launch of the report, Sheraa showcased their line-up of startups graduating from Series A. Having completed the rigorous and intensive three month program addressing key milestones in the journey of growth, entrepreneurs were groomed on refining strategy and customer experience to make them ready for their next round of investments.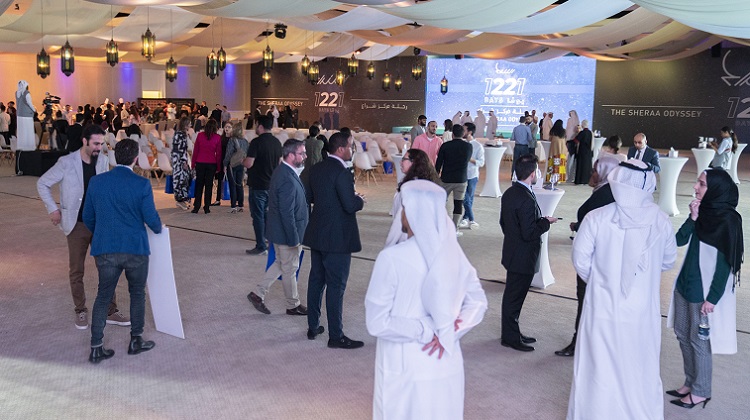 The teams and individuals presented their ideas to leading investors, key opinion leaders and heads of government entities, after which, internal and external committee rankings ultimately chose Mr Draper as the grant winner. Mr. Draper is UAE's first online personalized shopping service for men, offering clients customized boxes of clothing directly delivered to their doorstep.
Lastly, the Ramadan Majlis also saw the collaboration between Sheraa and Expo Live, move towards completion, with a graduation ceremony being held to celebrate the participants achievements .  The tailored program, which began in February 2019, saw startups explore a range of topics, including market research, pitch training, story mapping, persona creation, vision & goal setting, and defining product features of the Minimum Viable Product (MVP). Entrepreneurs got the opportunity to pitch their start-ups, and showcase their MVPs to a panel of Sheraa experts at the ceremony, followed by graduation certificates being handed out to all applicants.