UAE just got selected this month by the French government to be part of this technological business network called The French Tech Hubs that encompasses other foreign cities (Berlin, Dubai, Los Angeles, Milan, Beijing, Sao Paulo, Shanghai, Shenzhen, Taiwan and Vietnam). Dubai is the first city in the Middle East to be included in the network.
H.E. Michel Miraillet, Ambassador of France to the UAE, officially announced the launch of the French Tech Hub in Dubai UAE at GITEX 2016. Boosting a strong international presence, the new French Tech Hub will support the French Startup community and foster exchanges between France and the UAE for entrepreneurs as well as investors.
As a symbol of the government's support to the startup community, French Tech Hub Dubai UAE will bring entrepreneurs together with investors, incubators, research institutions and other key players committed to the growth of startups and their international prosperity.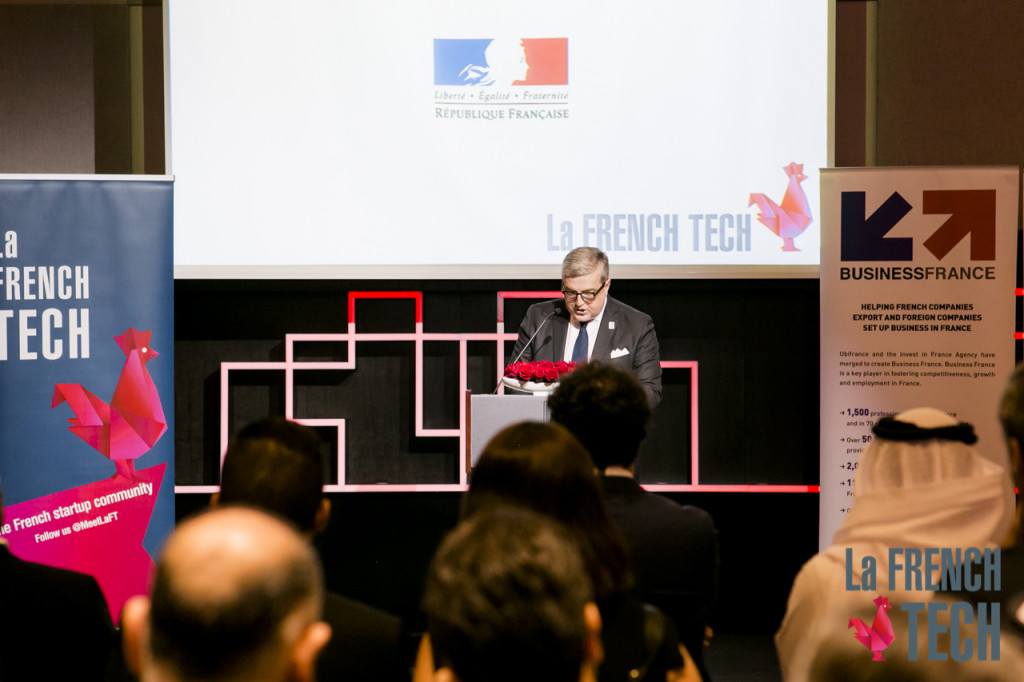 Founded by a group of innovative French Tech companies in the UAE (Daxium, Effilab, Iconiction, Parrot and Carpool Arabia), and strongly supported by the French Embassy, Business France and the French business Council in Dubai & Northern emirates, the French Tech Hub Dubai UAE will allow its members to showcase what they offer and accelerate the development of French startups looking to expand. It will also reinforce the attractiveness of the global French Tech initiative.
H.E Michel Miraillet, Ambassador of France to the UAE stated, "The label French Tech Hub is the recognition of the international excellence in creativity and technological development that drew us here in UAE. In addition, Dubai is a breeding ground for French enterprises and entrepreneurs, thanks to French Tech Dubai UAE, a community that unites almost 250 people."
Each French Tech Hub is accredited by the French government and focuses on internationalization as a means of growth. The French Tech Hub in Dubai will allow companies to penetrate international markets and compete globally. It will also attract entrepreneurs, top talent, and investors from all around the world to come to France.
Miraillet added, "In the end, Dubai was selected because of its recognition as a local center of excellence that provides key support for technological businesses." Ambassadors for the French Tech Hub in Dubai include entrepreneurs Idriss Al-Riffai, Founder and CEO of Fetchr, and Hervé Cuvilliez, Co-founder and CEO of Diwanee.
They are joined by two of the region's most successful business leaders, Marie de Ducla, Industry Head FMCG and Luxury MENA at Google, and Patrick Thiriet, Chief Strategy Officer at Choueiri Group. With the support of TECOM Group, the ambassadors will help to promote the French Tech Hub Dubai initiative in the UAE.
French Tech Hub Dubai UAE joins the pre-existing network comprising: Abidjan, Barcelona, Cape Town, Hong Kong, Israel, London, Montreal, Moscow, New York, San Francisco, Seoul and Tokyo, bringing the number of French Tech global network members to 22, representing nearly 300 entrepreneur mentors – including 50 iconic French Tech entrepreneurs – and 1,000 registered startups.